blog
Communication Tips for Effective Managing in Remote Teams
Less and less, you can observe teams gathered in one place. The pandemic has brought its adjustments to the current market situation. Many companies and large organizations have long practiced remote work, but today this type of employment has become especially popular. Remote teams are the future of the modern world today. Based on data from the Global Mobile Workforce Forecast Update, 1.86 billion employees - about 40% of the world's working population - will be mobile by 2022. Moreover, in the United States, for example, these numbers may soon reach 76%.
Of course, managing remote employees can be a little awkward and even problematic in some cases if not correctly configured. That is why we decided to share our tips to avoid communication mistakes when you are dealing with a team of remote specialists:
1. Regular live meetings
According to Allsteel's national architecture and design manager, A.J. Paron-Wildes, "There is a lot of trust in the remote team. If you are on the phone, you cannot see their faces or read their gestures. "
Therefore, she tries to alternate the usual email and messaging applications with regular video conferences so that all team members can see each other.
2. Correct goals for the team
Try to form your thoughts correctly before giving your answer about the work done. In other words, when scheduling the next step, try to exclude terms like "good" or "fast" since everyone has different standards and understandings of such words. It is a special kind of partnership where numbers work best, so don't mind specifying the exact dates or the number of features you deem necessary.
3. Trust comes first
Trust is a particular factor when working with a remote team. But everything should be in moderation. It's the same with delegation: you need to trust that remote workers can achieve goals, not checking each of their steps. If you've decided to put your time and energy into a remote team, it makes sense that you should have faith in their skills.
4. Communication rules
Evernote CEO Beat Bulman argues that it is critical to establish rules for how and when to use communication tools. When do you use chats? Why are you writing emails? For example, sending project notifications via chat is counterproductive: team members are distracted by constant notifications, and they are more likely to lose important information in a long chain. Emails are suitable for sending data but not for collaboration - if a topic requires clarity and sensitivity, or requires the exchange of urgent ideas, schedule a call.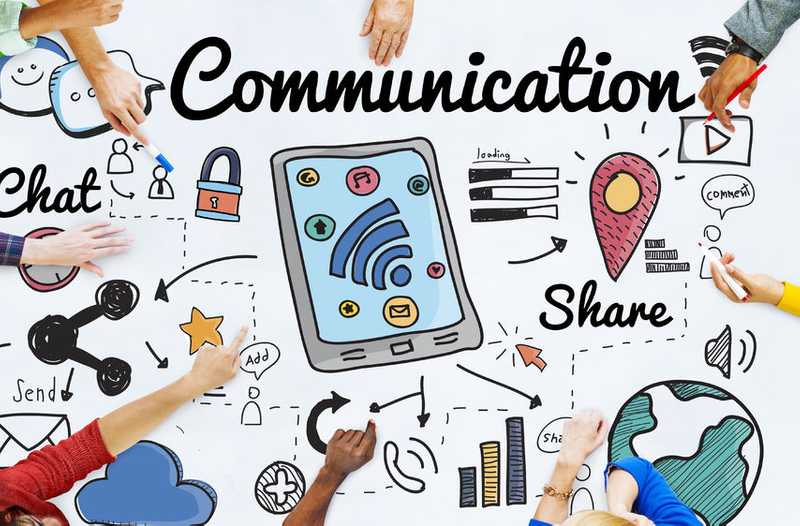 5. More initiative, less power
Whether it's a very responsible programmer or an experienced job manager, both should know that everything is going smoothly. No matter how well you attract and communicate with employees, you should remember that the result lies on your shoulders, and you need to be the most active participant in the project. Prioritize goals over activities and create an inclusive atmosphere, establish the right roles, and create an effective team of people from different backgrounds.
6. A common goal is essential
As Mark Mortensen, Associate Professor and Chair of Organizational Behavior at INSEAD, says, "To help your team fight the 'us versus them' mindset, reinforce what separates them: the team goal." "Ensuring that the team's goal is clear, complex, consistent, and universally accepted is most beneficial."
Next, check how the individual goal fits into the big picture. For example, interagency meetings where programmers receive feedback from marketing and customer service professionals or the sales team shares on social media what they want to promote can help them feel like they are contributing to something more.
7. Use all the tools
Today there are a vast number of digital tools that help us make our life much more comfortable. Despite its constant updates, Skype is still the primary tool for video calling and is kept up to date. On the other hand, Slack should be your choice for texting and can serve as a reliable PM tool.
8. Tracking
To always distract your team with constant calls and checks, use special tools to track all activities and actions. For example, it could be Jira. This is where progress is shown when each team member is assigned a task. Unlike programs like Trello, Jira was explicitly designed to manage development teams, resulting in reports, charts, time tracking, issue management, and more.
Conclusion
As you can see, communication in a virtual team is just as important as in any other. Don't mind using a balanced approach to management when your presence is not annoying, but at the same time, you support observation to some extent. The tech part will move humanity further. So pick a couple of tools to keep track of actual progress, and for communication purposes - bringing everyone together could have been avoided by creating small groups for each goal. Fortunately, even free software covers these needs.