blog
Grow Your Offshore Development Team. How To Open an R&D Center in Ukraine?
Nearly 65% ​​of organizations outsource software development. There are many different places today where you can find an offshore development team. If we compare the growth of offshore software development across countries, we see that Asia and Eastern Europe offer the lowest wage rates. But this does not mean that the quality of work here is flawed since the cost of living in these regions is also not high.
So, in this article, we decided to consider offshore software development in Ukraine, a country with great potential that seeks to be one of the world leaders in IT outsourcing. Our team also discussed some advice on how to create your own R&D Center in Ukraine.
What is an offshore development center?
Offshore development is gaining popularity. Due to the lack of local IT specialists and the high cost of software development, many companies seek to open offshore development centers in Asia and Eastern Europe.
An offshore development center is an office space separate from your main office to expand your company's software or service development. In most cases, this requires introducing new functions into an existing software product and broadening its capabilities. Therefore, having an experienced IT team of specialists is also essential. Depending on the specialization of your organization, you can choose the required technology stack and decide on the composition of the team.
When do you need to set up an offshore development center?
You don't need to be a large IBM-sized company to set up your offshore development center. Such a center has many more benefits that can help your company achieve outstanding results.
Low development costs
By relocating your development processes to another country, you can lower developer and office costs. In this case, Ukraine has the most favorable tax system that allows you to save money.
Access to a large pool of talent
You will have excellent access to the developer market and other IT professionals. Unlike the outsourcing model, when you pay the engineers with the margin of the provider company, in this case, you get your team that will work only with your company.
Business scaling
You will have the opportunity to expand your business with an office and increase your profits in the market. Therefore, if you are looking to scale your business, an offshore development center is a great solution.
Outsourcing companies and their services
Opening an offshore center is more effective when compared to the outsourcing model. Having your team of development engineers, you will not need to overpay for the provider's services, and you also have complete control of the development process.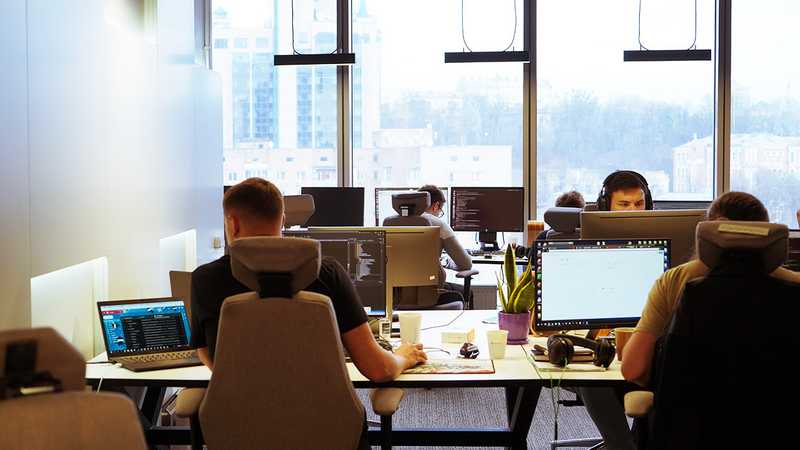 Ukraine and IT offshoring
Ukraine is one of the Eastern European countries where the volume of the IT market is actively growing. While Ukraine's primary focus is on IT services, its startup ecosystem continues to thrive. For this reason, the country attracts many investors and companies that provide software services. Based on various sources, there were about 190,000 IT professionals in Ukraine in 2020. They are fluent in English (over 46% of Ukrainian engineers have an above-intermediate level of English). Moreover, most of them have a master's degree in computer science.
It is also worth noting that Ukraine is the venue for many of the most popular technical events in Europe, including meetings, conferences, seminars, etc. About 2000 events are held here annually for software developers, quality assurance, top-level managers, venture capitalists, etc. The most popular ones are:
Lviv IT Arena
iForum
IT Weekend Ukraine
City Investment Forum
Ukrainian IT companies are members of various communities and local clusters. The largest association of organizations producing software products is the IT Ukraine Association. Its main goal is to establish a connection between local IT companies and the state.
Skills and experience of Ukrainian developers
Ukrainian specialists are very innovative, creative, tech-savvy, and always strive to gain new knowledge. In addition, Ukraine is known for its educational initiatives, courses, and training camps in software development. The country is home to many global startups and software products such as Grammarly, Petcube, Preply, and many others.
Based on DOU data, a portal for software developers in Ukraine, the most popular programming languages ​​are:
Java
JavaScript
C #
PHP
Python
In terms of personal skills, Ukrainians are rapidly adopting Western values. In addition, the tech talent in Ukraine is open, honest, and trustworthy.
How to open a research and development center
To get started:
Study the country's labor legislation and analyze its market and opportunities. You will need to hire people and provide them with everything they need (office, software and hardware maintenance, security measures, customization, etc.).
Create an offshoring strategy and set goals.
Think over the structure of your future team: the number of people, their roles, technology stack, etc.
Research the local labor market.
Go offshoring to visit multiple business centers and find a comfortable space.
After that, you will need to improve the workplace, install all the necessary programs and systems, and hire a team. Once you select the specialists you need, they will have to sign an employment contract and a nondisclosure agreement.
Of course, it isn't easy to imagine a company performing all these tasks without outside help. Managing your R&D Center becomes much easier and faster with a trusted partner because you get rid of many routine processes. In this way, our techflower team will be happy to take responsibility and help you with all the hiring processes. Our specialists have deep experience and skills that allow us to launch remote software engineering teams and open efficient software R&D Offices in Ukraine.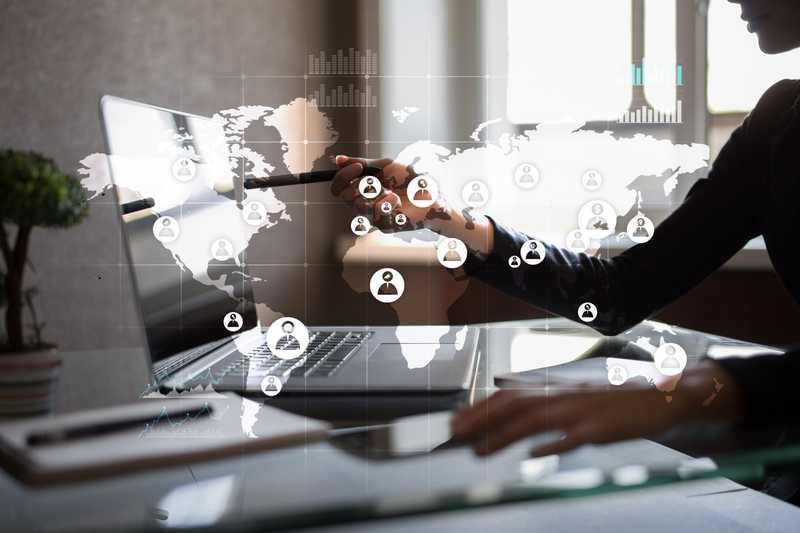 Wrap Up
As you can see, setting up an offshore development center in Ukraine is the right choice if your company wants to quickly gain access to a pool of qualified IT professionals and save money at the same time. You can choose any suitable city and a suitable cooperation model for your business. However, the most critical aspect of this process is finding a reliable partner who will take on all the administrative and management tasks so that you can focus on the development of your company.
Therefore, our team will take care of all aspects of establishing and maintaining your development center: from registration, office design, and hiring specialists to account and legal support. Contact us right now to get a quicker answer - https://www.techflower.io.