Guide: How To Hire and Retain Technical Talents
One of the most valuable steps in progress is growing your organization, not only in terms of revenue or number of customers but also on your employees. Today in today's market, there is a huge competition for qualified talent. Employee retention shows the number of specialists retained by the company for a given period. Companies with higher retention rates, in most cases, have more content and more qualified employees. Regularly listening to employees about their motivation is also critical to gaining a competitive advantage. This article will provide you with the most effective and helpful ways to recruit and retain employees.
Why is employee retention necessary?
The various barriers to hiring and retaining technicians are some of the biggest challenges faced by many employers and HR teams. The costs associated with poor retention strategies and high turnover are enormous. However, companies that focus on talent retention have better outcomes and multiple benefits. Increased productivity, a more reliable employee guarantee, and high quality of work indicate a healthy work environment and good employee care.
By focusing on employee retention, you retain talented, active, and inspired employees who truly want to be a part of the company and contribute to its overall success and achievement.
How can you effectively hire employees without stress and find happy candidates right now?
1. Improving the candidate's experience
Humanity is your key.
Get some experience, or you can invite someone who can answer technical questions. This will help you find out and ask about the candidate's programming skills and show that the company understands what responsibilities should be performed. It will also help you be on the same page as the candidate, rather than being seen as a tough overseer.
Also, regardless of the verdict, don't create a vacuum by leaving the candidate ineffectual - the world, especially in the digital realm, is much smaller than you think. Leave your reputation clean to get close to hundreds of other professionals. No matter how much developers value hard skills, your decency, humanity, and respect will be appreciated.
2. Correct communication and retention
Well-structured communication gives good results. Effective communication within the company is the basis for building healthy relationships and smooth execution of key tasks and projects. Communication is essential to retain employees, so they understand that they are being seen and heard. They should always feel appreciated.
The next step is to agree on some points that will increase productivity and improve collaboration between team members. Offering one-on-one meetings and chats from time to time can be a great idea, and it can keep everyone in the loop. Defining precise roles and responsibilities helps employees understand their work scope and priorities. Besides, the assignment of necessary tasks should be accompanied by clear instructions, explanations, deadlines, and other mandatory information.
These are several ways to help encourage your employees to share ideas, opinions and be honest and transparent.
3. Your feedback
Constructive feedback is an essential part of building healthy communication in the workplace. Feedback is based on active listening, analyzing efforts and results, and exploring possible solutions to improve performance. This encourages everyone to improve their results significantly. Guiding employees to achieve optimal results and increasing their knowledge adds value to their efforts and work. Employees feel appreciated and motivated.
Moreover, positive and negative reviews are an integral part of performance evaluation. You might call it a performance appraisal, but whatever you call it, doing it will undoubtedly lead to better results and happier specialists.
4. Diversity of your team
Technological diversity is the hallmark of a healthy team. If you don't want to be surrounded by dozens of similar experts, you need to fill in all the missing positions in your company.
In most cases, we project ourselves onto specialists. In other words, there was a case in one company when, for example, the entire space was filled with guys with tattoos because the HR manager liked to communicate with the same guys during breaks. Of course, people tend to surround themselves with those who share similar values, but differences in views must occur in IT.
But, in the first place, there should be various roles - no team will benefit from having employees who constantly quarrel over related duties.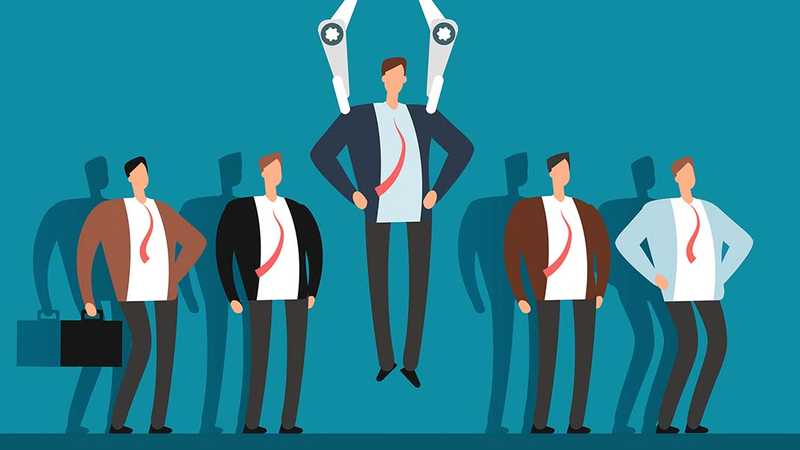 5. Education and training
Paying great attention to employees' education and training is the achievement of a higher level of retention. Continuous training and practice is a special contribution to the value and long-term satisfaction of your employees. New knowledge and ideas help them achieve significant career goals and promotions. Providing learning opportunities and expanding skills will make employees feel satisfied and successful.
6. Time with benefit
Even though today unemployment is a global problem, companies have to struggle to attract talent, and real experts are worth their gold weight. There is no better way to be first than to be literally first. Therefore, the right approach to motivating and attracting workers to work is key to keeping them engaged.
It also gives you an edge when competing for overseas developers: being limited by local talent is a recipe for lagging, so make sure you tap the potential across all time zones.
7. Salary and other benefits
Salaries and other miscellaneous related benefits are vital to retaining your employees. Everything should not revolve only around money. In terms of benefits, for example, they can go far beyond health insurance. An employee retention strategy should be based on delivering the desired benefits from an employee perspective. You need to become familiar with the needs, requirements, and preferences of your teams. In addition to getting to know the employees and their needs, the company needs to be aware of the market and its industry. Competitiveness contributes to the correct retention of employees.
Wrapping Up
Basically, the easiest way to hire and get people to stay is to imagine yourself in their place. Beyond the obvious salary question, every prospect wants to be treated and attended to during the interview, valuable experience, a friendly schedule, and no duplication of responsibilities.
As an organization leader, your job is to attract your company's best talent, retain the best people, and support your company's growth.
Be resilient, maintain personal balance, create a strategic career plan, and promote every employee's health and well-being in your workforce. Do this, and you will get unrealistic results later.
If you need help with the hiring process, our team is always there. Just contact us now.