blog
How Does The Software R&D Office In Ukraine Save Your Cost And Time?
Is the outsourcing of software development services in Ukraine still worth a penny? Which regions are the most popular for this? You will find answers to these questions and other useful information about outsourcing software development companies in Ukraine in this article.
A bit of history
Over the past decade, Ukraine has been recognized as one of the leading countries for outsourcing software development.
In 2018, Global Outsourcing included 18 Ukrainian software development outsourcing companies among the best outsourcing companies in Eastern Europe. But this is not the only award that Ukraine has received. Gartner and the Outsourcing Journal also ranked Ukraine as one of the top software outsourcing destinations.
Advanced skills of Ukrainian developers
To stay at the peak of popularity and keep up with innovations, today's leaders need programmers who can work on big tasks as today's tech giants. Moreover, the engineering teams at Slack, Github, and Transferwise have outsourced some of their MVPs to Ukraine.
And it was a success.
Other talents of Ukrainian developers are Artificial Intelligence, Machine Learning, natural language processing or neural network channel, etc. Eastern Europe is a region with a high level of context, and Ukrainian developers will understand what you need faster than specialists from countries where a high culture of context does not allow them to ask you for clarification. If you find it difficult to formulate what you need, the Ukrainians can interrupt or finish your proposal, but they will inform you if they did not understand you.
The epicenter of talent
Kyiv, the capital, is the hub of innovation in Europe, and agencies and developers somehow master any new technology or programming language before the rest of the world.
The developer community in Ukraine is large, energetic, and forward-thinking. They play with the earliest sophisticated technology for fun. A great proposition for US startups, scaling up companies, and established companies looking to innovate.
Similar culture
Ukraine is located in Europe, and many companies often find that it is easy to work with Ukrainian colleagues. They have many common cultural traits, even if there are sometimes differences of opinion. Besides, software development teams in Ukraine can easily team up with global management teams to move projects forward quickly.
Language
Russian and Cyrillic may seem like a world apart from our Latin alphabet. The good news is that in Ukraine, specialists have an excellent level of English and not only. This is why companies all over the world love working with these teams. They are much easier to communicate with.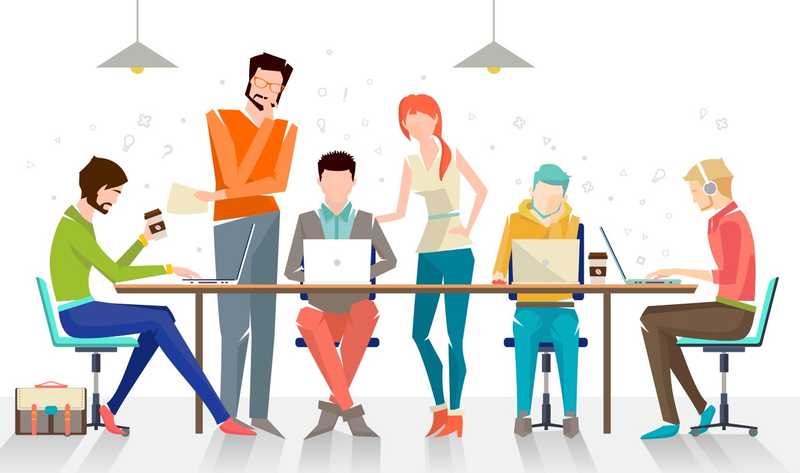 Time Zones
While many global teams are still asleep, Ukrainian developers can do 7 hours of work, so by the time, for example, the east coast gets to the office, they already have work to check. Thus, communication from early morning to late evening is entirely possible.
Additional bonuses
A reliable outsourcing service provider will provide you with a complete package of services and benefits that increase your time to market.
Local labor market research. Is there a specific pool of talent relevant to your tech stack? What salary do top developers expect to receive? You can spend months gathering the data needed to answer these questions, or you can leverage your supplier's expertise from day one.
Recruiting. Before you can start hiring software developers, you need first to hire recruiters. Hiring in-house recruiters can be time-consuming and costly, and it still takes time for them to promote an unknown brand to the best talent.
HR and employer motivation. Once you have developers, you need to make sure they want to stay with you. Lack of good HR can be very costly.
Infrastructure. Finding an office can be tricky, especially if you're in a rush or on a tight budget. Do-it-yourself buying, maintaining, and upgrading hardware can also be cumbersome. With a software development service provider, you have nothing to worry about.
Legal services and taxes. Setting up and managing a legal entity abroad is not easy. In most cases, the smarter way is to ask your service provider to deal with all legal and tax issues. Besides, most outsourcing providers in Ukraine offer legal / tax services as part of your service package.
Why Does Outsourcing Software Development In Ukraine make sense?
Of course, first and foremost, we are talking about cost reduction - the maximum return on investment in software. More profit means a better product with a more significant competitive advantage.
The return on investment in software development does not only depend on low costs. Good working relationships, high skills, and an entrepreneurial vision also contribute to this.
Software companies in Ukraine offer all of these factors and add tremendous value as well.
If you are looking for a reliable service provider, contact our company right now!