blog
How Does the Ukrainian IT Industry Continue to Operate During The War?
Before the war, Ukraine was one of the largest centers of IT professionals working remotely for global companies. World-famous tech giants such as Apple, Google, and Microsoft hired Ukrainian specialists because of the convenient time zone, cultural similarity, high IT skills and English proficiency.
According to the Global Sourcing Association, in 2021, the country received the award as the "Destination of Delivery of the Year" and took third place in the category "Outsourcing Destination of the Year." Moreover, the number of Ukrainian organizations that connected IT professionals with international clients was the highest, and each company offered technical assistance and supplies, adaptation, management, and support.
However, the Russian invasion has changed that. About 75% of Ukrainian programmers have moved out of the country to safer places. But, many global employers want to be sure that workers will still be able to work to tight deadlines that are difficult to deliver, given the circumstances.
It's also worth noting that many firms provide support, donate money to the Ukrainian military and pay total salaries to employees who join the army. At the same time, other businesses have suspended their projects or reduced employment contracts with Ukrainian workers.
Of course, the war directly affected the employers located in Ukraine. Many of them had to stop, postpone or even scale back projects that were no longer considered critical.
For example, Rozetka, one of the largest Ukrainian online retailers, told its employees that it was stopping work for most of them. After a long delay in paying salaries, the company reduced wages by 20% for those who remained.
As you can see, many people were left without work or received utterly different conditions to which they are accustomed. However, this is no reason to give up. Soon the Ukrainian army will liberate all our cities, and people will finally be able to return home and go back to their usual work.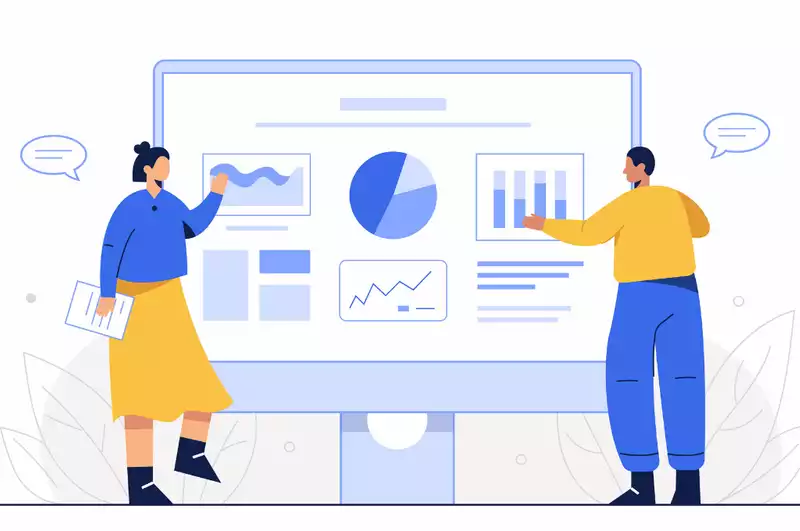 Tech sector of Ukraine
Ukraine is a "hot spot" for a growing tech ecosystem. In 2019, about 4% of the country's GDP came from the IT industry. International organizations that move their projects to Ukraine make up a considerable part of the industry. Based on data from the Ministry of Foreign Affairs of Ukraine, more than 100 Fortune 500 companies use outsourcing in Ukraine. In addition, the IT Ukraine Association claims its IT exports increased by 35% to $6.8 billion in 2021, compared to $5 billion in 2020 and $4.2 billion in 2019.
Companies like Amazon, Apple, Revolut, Wix, and Uber had offices in the country before the war.
Ukrainian entrepreneurs were also actively doing business here. According to Pitchbook, a total of 125 tech startups have raised venture capital funding in Ukraine since the start of last year. A prime example is the Grammarly project, which hit a $13 billion valuation in April 2021 after a $200 million investment round.
Excellent support of Ukrainian IT specialists
Most IT companies around the world were not silent about the war. The international tech community hastened to lend a helping hand to its colleagues. Several companies operating in the country have offered resettlement assistance or support to their workers if they decide to stay in Ukraine. Tech leaders like JustAnswer have also raised money to send goods to Ukraine.
Microsoft also offered its services to protect Ukraine from cyber attacks. Some sources report that the hacktivist group Anonymous also helped with it.
The war in Ukraine has led the democracies to impose massive sanctions on Russia, according to the latest briefing from research firm GlobalData. They added even more oligarchs who fell under Western sanctions and cut Russia off from the SWIFT payment system. What's more, regulators have warned cryptocurrency exchanges to step up their efforts to crack down on Putin-linked billionaire withdrawals.
Visa and Mastercard payment systems left the Russian market, thus blocking citizens' access to their assets. Consumer goods such as Nike, Heineken, and Adidas have also left Russia.
Liquidity
Despite the current situation in the country, Ukrainian companies still have a relatively high level of liquidity, as shown by the donations they make.
IT companies continue to help the Ukrainian government fight the Russian invasion. According to the Association of Ukrainian IT Businesses, organizations have donated about 25 million euros for humanitarian aid and the Ukrainian military.
This is because customers continue to cooperate with companies, despite the ongoing war. But it could change if the fighting intensifies.
For example, Cecilia Bonefeld-Dahl, Executive Director of the European digital association DIGITALEUROPE, launched a call for a European digital economy.
"In addition to humanitarian aid and technical equipment, the business community can help, support and extend their contracts with Ukrainian IT companies."
Prospects for new partnerships in Ukraine now
Based on data from Djinni, a well-known IT job portal in Ukraine, in March 2022, the number of new vacancies decreased by almost 50%. A month before the war, Ukrainian software companies posted 27,000 job openings in February. But as organizations and their workers move to new locations, job openings are expected to rise again.
Despite the decline, there is a chance for those looking for opportunities to find developers from Eastern Europe. Since most of the Ukrainian IT companies were forced to reduce the volume of their activities, many employees are now looking for new opportunities abroad. This is beneficial for those firms that don't want to risk hiring specialists in Ukraine but still want to work with Ukrainian professionals.
We at techflower can help you find and assemble a team in Eastern Europe according to your needs and requirements. Our company continues to work and help businesses get the necessary specialists.
Let's support the Ukrainian IT market together!
If you are looking for ways to support the people of Ukraine during this difficult time, the answer is simple. You can open the R&D center in Ukraine to keep the country on the economic front. In this way, Ukrainian firms will be able to pay salaries to developers and allow them to donate to the needs of the Ukrainian Armed Forces and the people who suffer because of this bloody war.