blog
How Global IT Companies Are Responding to The War in Ukraine
Today, all people know that on February 24, Russia invaded Ukraine. As the aggressor country continues invasion, organizations worldwide offer help to Ukrainians.
Technology and innovations now play an essential role in warfare. Social media is blocking Russian ads and state media, and governments are ratcheting sanctions against Russia. Ukraine uses technology to its advantage: we use our social media channels to call the rest of the world for help and show what is happening in our country and what people feel.
Here are some of the main ways governments and businesses respond to the war in Ukraine
Established in March 2020 to match technology companies with charities during the COVID-19 pandemic, the Technologies for Rescue Foundation launched the #TechForUkraine campaign, supporting Ukrainian Non-Governmental Organizations (NGOs) by providing free digital services for them.
In addition, Amazon Web Services provided accessible infrastructure for projects created under #TechForUkraine.
Tech companies that also help Ukraine
Other organizations offering support to the country and its people:
Airbnb provides free short-term accommodation to up to 100,000 refugees from Ukraine.
Apple has announced that it has suspended sales of its products such as the iPhone to Russia and removed Russian state-funded news publishers such as RT News and Sputnik News from its app store. Apple Maps has disabled live traffic updates for Ukraine. The organization also restricted Apple Pay and other features in Russia.
Atlas VPN has offered a free annual Premium VPN subscription to journalists covering the war in Ukraine. The company said its VPN would protect the user from Russian DDoS cyberattacks and make it harder for their ISPs or third parties to track their online activities.
In a statement from its president of international affairs, Kent Walker, Google announced that it and its charitable arm Google.org had provided $15 million in cash and advertising support to organizations helping the people of Ukraine. Like Apple, it has also removed state-funded Russian news publishers from its functions and is blocking content from these sources on YouTube across Europe. The company has disabled traffic data for Ukraine in Google Maps.
Meta, the parent company of Facebook, has announced that it has shut down a network run by people from Russia and Ukraine that targets Ukraine and violates its policy against "coordinated inauthentic behavior." According to the Meta website, "they operated sites posing as independent news organizations and created fakes on many social networks, including Facebook, Instagram, Twitter, YouTube, Telegram, and VKontakte."
The company also said it has made a dedicated operations center of native Russian and Ukrainian speakers to monitor Facebook and report issues in real-time.
Nokia, a network equipment company based in Finland, has stopped deliveries to Russia.
Oracle also announced on Twitter that it had suspended all operations in Russia.
SpaceX, the space company founded by Elon Musk, assists Ukraine by deploying 50 of its Starlink satellites in the region. The move comes after a personal Twitter request to Musk from Mikhail Fedorov, Deputy Prime Minister of Ukraine and Minister of Digital Transformation.
Twitter has published information on how it monitors the risks to users in the war zone and protects against the spread of misinformation. It includes a temporary suspension of advertising in Russia and Ukraine. The company said, "to ensure that vital public safety data is brought up and advertising does not detract from it."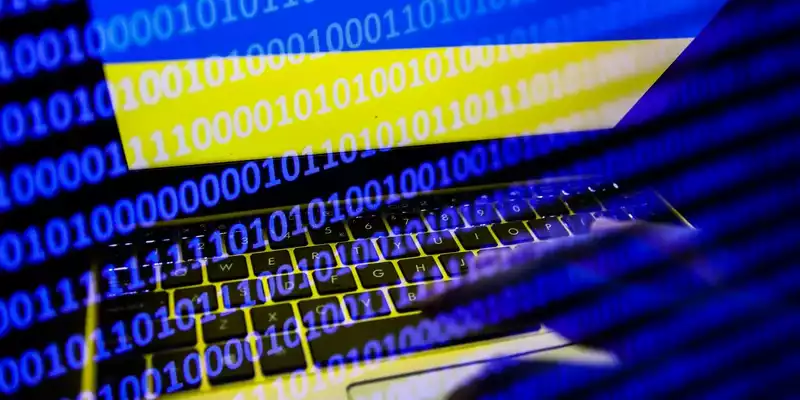 How does government react to the war in Ukraine?
Mikhail Fedorov announced "Metahistory: Museum of War," an NFT collection created to raise funds for the military. Each token is tied to a news article from the primary source about events in the war. Ukraine has significantly benefited from the cryptocurrency craze, raising between $54 million and $100 million in various cryptocurrencies.
In addition, the country has started using Clearview AI facial recognition technology. The country's Ministry of Defense has free access to a service that allows authorities to check people at checkpoints.
The government of Ukraine and a non-profit organization supporting the country's military have received more than $22 million worth of digital assets since then. In addition, on March 16, President of Ukraine Volodymyr Zelensky signed a law on the legalization of cryptocurrencies.
Assistance from another part of the world
The EU has imposed restrictions on the ability to share content with RT and Sputnik. The European Commission has required search engines to block search results that link to two Russian media outlets.
It's also worth noting that the world's major container lines have stopped sending cargo to and from Russia, including MSC, Maersk, and CMA CGM.
Moreover, the partnership between NASA and the Russian space station is under threat. The International Space Station has long been a symbol of cooperation between countries, including Russia. But these relations have become strained recently, especially against the backdrop of sanctions that "worse" the Russian space program.