blog
How To Effectively Manage Your Remote Team
The world is going through quite difficult times. Due to the Coronavirus pandemic, citizens were asked to isolate themselves and maintain social distance.
Moreover, at this time, a considerable number of organizations, as soon as possible, transferred their employees to remote work.
Of course, the trend itself is not new. Based on Global Workplace Analytics data, remote work has increased by 173% since 2005, and 43% of employees work at some frequency. Since almost 80% of them want to work from home at least from time to time, offering a flexible work style is very suitable for many companies.
Most offices also work remotely to reduce infrastructure costs and enable companies to continue to operate even in the event of any regional disasters. A distributed workforce gives you access to the global talent pool; You can find and hire the right specialists who are best suited for your business.
But there is a fundamental question that most managers have: "How will this work?"
To address these preliminary issues you may encounter when managing a remote team, we have described some tips for working with a remote workforce effectively.
Straightforwardness and right goals
This point can help your team understand what exactly is expected of them and what they can expect from you. Of course, it's more challenging to follow someone through a computer than communicate face to face. However, clear communication is necessary for any project. Therefore, you need to make sure that all priorities, roles, and responsibilities are set in your team. Keeping detailed notes and meeting minutes is useful here to make sure everyone is on the right track.
Regular meetings
It's one of your main tasks when working with a remote team, as some of your employees may be in a different time zone.
The only way to understand what kind of people you have on the team is to meet at least once a week and simply create a friendly and honest atmosphere where everyone can talk about anything. It is like a virtual coffee with friends.
The main point is just to relax for the next half hour or a little more.
Over time, you will communicate and feel like a full-fledged team.
Say NO to micro-management
Try to trust your team. Of course, you won't see what team members do on an ongoing basis. But as soon as you assign tasks, give them the freedom to do the work following their schedule. Trust is a decisive factor when working with remote workers. Therefore, micromanagement and control of each of their steps are not appropriate here.
Be in touch
It's so easy at the office to ask for help because everyone is always there. But with remote workers, everything is different. Being accessible and open, your team will know that you can support them. Of course, this does not mean that you should be available 24/7. However, tell your employees what time you are available throughout the day and stick to it.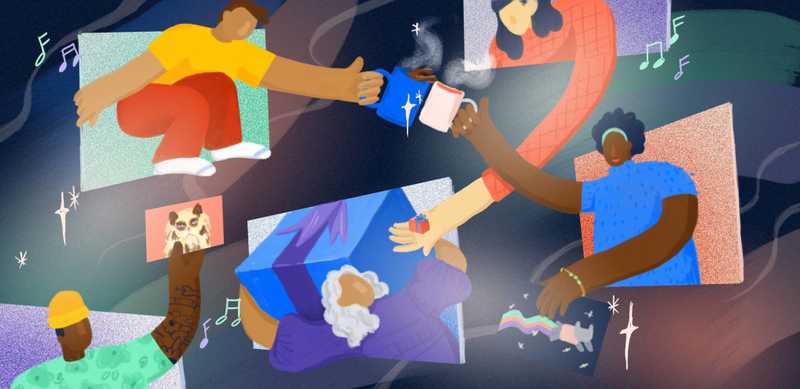 Increase employee engagement
When working remotely, it is easy to feel isolated and, at some points, even unnecessary. Even if your team works remotely, try to maintain employee engagement. A massive celebration of birthdays, anniversaries by video call, helps create a team spirit.
Also, encourage teams to take virtual coffee breaks, during which all of them can have arbitrary discussions on the Internet. It helps establish collaboration between all members.
Time tracking as needed
Another thing you might need is a time tracking tool. This is an excellent way to monitor your employees, evaluate their effectiveness, set clear goals, etc.
Remember to introduce the new technology to your team and tell your colleagues how they can use it to their advantage. They should understand that this will also help them better manage their time and, therefore, not waste it, so this is a win-win situation.
The main benefit of such time tracking tools for remote teams is that each employee feels that he/she is responsible for his/her time.
Be as transparent as possible
In some cases, it's so easy to forget about people you don't see every day in the office. But you should keep the remote team informed of what is happening in the company.
Each employee needs to know about the goals of the business, important decisions, changes in strategies, and other essential news. Thus, transparency helps your remote team see the success of the company and what exactly they need to do to achieve it.
Final thoughts
If you have always worked in the office with your team, quite a significant change awaits you. However, if you stay alert and learn how to properly manage remote workers, you will get incredible benefits. Teams of talented specialists are scattered all over the world, and the quality of work is never determined by geographical location.
If you need help in choosing the right team, as well as organizing their workspace, then our team of experienced professionals will be happy to help you. Contact us right now and get detailed advice and answers to all your questions.