How to Find App Developers
Today, mobile applications play a huge role in our lives. Name at least one person who would not use any app daily. Based on Statista data, global revenue from mobile apps increased to over $318 billion in 2020. This was an increase of over $60 billion compared to 2019. The most vital segment was the mobile games with a revenue of over $200 billion, followed by social networking mobile apps, which created payments of around $31 billion.
But how do you find an experienced app developer? Applications continue to dominate, which means that entering this market is essential.
But first…
Why Does Your Company Need to Hire an App Developer?
The main reason is that most business owners lack the knowledge or skills to build the correct app. Moreover, in some cases, due to the project's large scale, you will need more than one person to work, which means that even experienced specialists have to hire a team.
There are three ways you can use:
This is one of the more popular options for hiring an app developer as a team member. If you need to fill gaps in an already existing team, you can interview, select the right employee and integrate them into the workplace with your colleagues.
Another option is to hire a freelance developer. With the advent of freelancing websites, any company owner can easily find and hire a specialist online. The advantage of this option is the contractual nature of the contract, which means that you will not need to spend money on vacation pay, social security, and other benefits.
Hiring an outsourced development engineer combines the best of both worlds. You hire developers who will work only on a contract basis. Also, hiring an outsourcing company is fully scalable, you can scale up or downsize the team to match the project's needs.
Where to Find App Developers
Experience is the best teacher so you can turn to friends or colleagues for recommendations. With this method, you're able to save time and avoid having to look through a considerable number of non-standard work profiles.
This social network includes a large pool of talents with different levels of knowledge. You can use the search and set up filters in such a way as to find the right employee for your future application.
Another way is to search catalogs such as Clutch, GoodFirms or Appfutura, and others. On these sites, you can learn more about:
Location and structure of the company;
Examination of the company development;
Portfolio;
Reviews from previous customers.
Alternatively, you can set up filters through Clutch to find "mobile app development companies near you."
Upwork is another platform through which you can hire freelancers. But this is only beneficial if you need someone to improve your product.
What Do You Need to Consider When Choosing an App Developer?
Creativity
You need to ensure that the basic rules will not limit the future specialist. What's more, it's necessary to be able to try new ideas and be flexible, as it goes a long way in application development.
Multilingualism
You need to find a developer who can work and use different programming languages. Such engineers should know the syntax of several app development environments and those used in web technologies.
Communication
Timely communication is critical to achieving the desired results and the project's overall vision.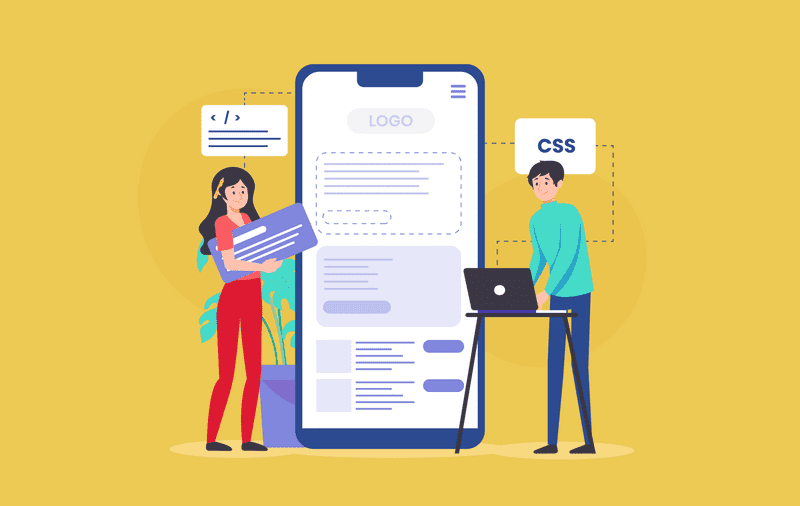 Easy Steps to Hire a Mobile App Engineer
Let's look at some steps to help you hire the right workers.
1) Budget
Determine your budget, write down your requirements, choose a platform such as Android, iOS, and go! Decide if you want to hire a freelancer or an app development company.
You have to be flexible and have a specific range you don't want to cross. So, check your requirements and estimate your budget limit accordingly.
2) Look for an experienced team
Start looking for experienced professionals. Use freelance websites, tech blogs, GitHub, LinkedIn, online directories, message boards like Get Apps Done, or recommendations from people you know. Also, you can use the development forums.
3) Verification
Another necessary step in hiring developers is verification. You can choose professionals that suit your needs. Also, you need to find people with great experience and experts who have already worked on a similar product. Check out their portfolio and test out some of their apps.
4) Contact the developer
After verifying the developer, you should contact them personally. This conversation will help you make the right decision. In addition, you will be able to learn more about the person, technology, experience, and skills.
5) Complex request
If you want to create your complete product, then you should think about more than just development. You will need a business analyst, a UI / UX designer, and a quality tester for troubleshooting.
Thus, you can get an entire team by inquiring with the agency. All specialists will perform their tasks to complete your project.
6) Hire a team
Time to hire! In this case, you can negotiate a non-disclosure "agreement" to protect the code, and sign the relevant documents and your terms after you find the right team.
Final Words
Mobile applications are an integral part of our life. Therefore, having an app can significantly add value to your business.
Finding the right app developer is not an easy task. But, once you've done a solid background check and the other steps in this process, it becomes more accessible. Remember that the team should also be unique in addition to the idea behind your app.