blog
How to Start A Remote Development Office?
Any successful project needs an experienced team of specialists who can implement profitable strategies, eliminate unexpected problems, take risks into account, and do their job well. But not every company is willing to hire office workers due to various costs. Moreover, you may not find the right employee for your project on-site, so this is when IT outsourcing or outstaffing will be very beneficial for you. Based on Timedoctor reports, some large companies have 60% to 100% of their employees, as effective virtual teams are scattered worldwide.
Building remote teams may seem like a daunting task, but it really isn't - you'll understand this once you start the hiring process for your project.
1. The right tools
Try to think ahead, as your future professionals will need access to all the important files they need to perform their tasks efficiently. In a remote environment, they will need to access these files from their laptops or home computers. In this case, you will need to implement several software tools.
This can be dedicated remote conferencing software to host company meetings, webinars, or conduct remote interviews. Besides, such tools allow you to set the necessary tasks with deadlines for specific employees and create workspaces for different teams to assign group projects. Plus, your remote team can easily see what they need to do and how best to organize their working hours.
Another crucial tool is a password manager that encrypts and stores your passwords online. If you use shared accounts with your company, this tool generates secure passwords that will be automatically entered into login fields.
2. Communication plan
One of the important factors that you may be missing in a traditional office is the opportunity to communicate in person with employees. And here, the communication plan lends a helping hand.
In some cases, Skype is inconvenient for simple communications, and e-mail does not quite help either, in which case, you need messaging tools. These tools provide a convenient way to stay organized and communicate with each other, wherever you or your team are.
3. Find the right specialists
Finding the right remote workers is another step to your company's success. The pool of candidates is large enough today, but thanks to this, you can hire anyone, regardless of country, but be sure that this is the person you need.
Also, there are many sites today where you can find remote professionals. Once you have a few quality candidates to choose from, interview them using video conferencing software and make sure they are motivated and can manage their time for work properly.
4. Necessary equipment
Your future employees also need good office equipment for remote work. And you need to provide them with the proper toolbox. Of course, your employees may have the computers for work, but chances are they might not be the right ones for the job. Especially when you work with confidential data, your employees' equipment must meet the security standards you set.
Also, you can give your employees a fixed budget for great office equipment. At the very least, they may need external monitors, tables, and chairs, and these should be quality products. With external monitors, your employees don't have to bend over their laptop all day, and the height-adjustable desks allow them to take a healthier standing position from time to time.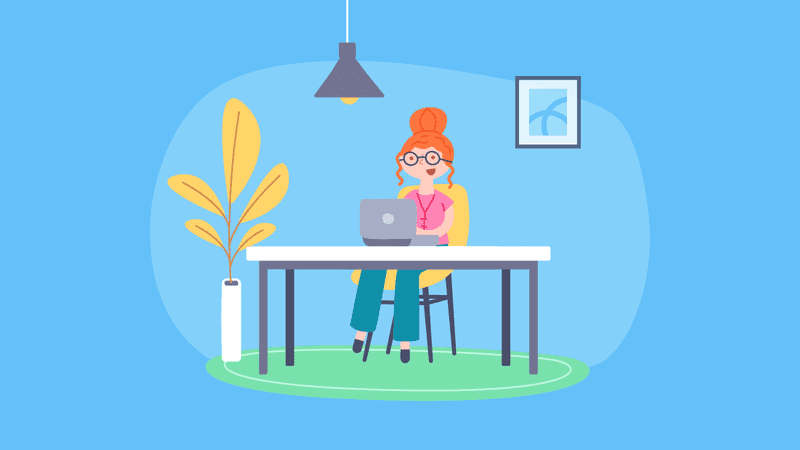 5. Organization of the premises
Most of the clients of IT organizations are companies with several hundred to thousands of employees. But despite the acute shortage of large business space now, with the right approach, it is still possible to find compartment premises. This can be a building in a business center in the city and outside the city: re-equipment of office premises of formerly state-owned enterprises or the construction of your own office building.
It also looks out for a constant power supply, a powerful air conditioning system, and a safe and large space for server rooms. Facility safety is also one of the important requirements.
6. Requirements for the infrastructure of your future premises
Considering the irregular working hours of IT specialists, the company's future headquarters should be convenient not only for work but also for the opportunity to eat and relax during the day. Interestingly, most Ukrainian IT-offices have cafes equipped with their own kitchens, gyms, showers, recreation areas, guarded parking lots for cars and bicycles.
7. Contractual relationship: invite consultants
When signing a lease agreement, it is necessary to consider many factors: which company is responsible for the maintenance of office premises, parking lots, cafes, etc. Besides, there are many opportunities to optimize the cost of renting premises that are completely legal but hidden from the surface. Thus, as a partner and consultant, our company can help you avoid potential risks when signing a contract and saving money for the future.
Most problems take time and money to solve. If you prefer to invest them in your business development, it is better to entrust the entire process of official opening to our TechFlower professionals.
Final thoughts
The decision to open a remote office or allow your employees to work remotely are big steps you are best off with solid strategy and planning. However, technology makes these plans workable.
In case if you still need help organizing your remote office and space for future employees, contact us right now, and we provide you with an in-depth consultation and future cooperation.