blog
Is a Dedicated Development Team Worth the Cost?
Do you have a project and want to hire a remote team who can create a product within your budget? In this case, you need to assemble different specialists into a single whole, capable of performing several tasks and completing the project in accordance with your requirements.
Dedicated development team workflow
Hiring a dedicated team begins with the company providing the project's goals, timing, and scope. Remember to include the skills that team members should have and the number of specialists for your project. After that, the supplier agency starts the hiring process. You can also add them directly to your project or conduct additional interviews. Besides, you can also replace the person if he does not suit you.
The company will then develop a pricing system that will include the salary of the entire team and the service provider's fee for the hiring period.
Four reasons your company needs to hire dedicated developers
Here are a few signs that will tell you what to look for specialized developers:
1. Lack of skills
The modern market is developing rapidly, so you need new knowledge and skills with an ever-growing competitive advantage.
If you feel like your business is lacking this, it's a sign that you need to hire a dedicated development team with the right expertise.
2. Additional waste
When you work with an internal team, you need to pay for utilities such as electricity, heating, gas, and more. But in the case of a remote team, your business can significantly save on office costs.
3. Time
If you need to build a product as quickly as possible, hiring a dedicated team is the best solution. Sometimes your internal specialists cannot cope with complex tasks, but remote developers can easily overcome them.
4. Retention of talents
If your business is lagging due to a lack of tech talent or many of them are looking for other options, retaining the right people is not an easy task. In this case, you need to hire remote professionals to manage, motivate and keep your team running smoothly.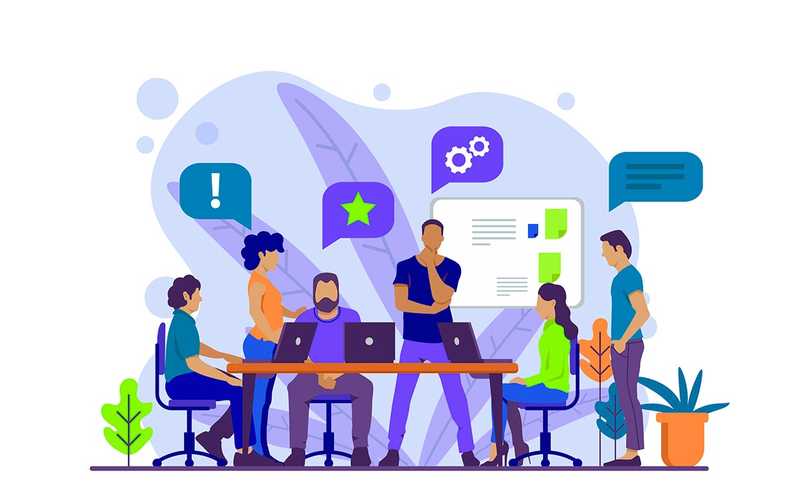 Proven Strategies When Hiring A Remote Team For Business
As a business owner, you will need to verify the details of the supplier company, its past projects, pricing models, testimonials, and more.
1. Dedicated team and responsibilities
Explore new trends and practices in software development.
Industry best practices can help you improve workflows, reduce experimentation costs, risks, and increase efficiency. What's more, technology trends will allow you to see how many industry experts reach their peak performance.
Also, ask your vendor for the approximate technology stack they plan to use. If your team has never worked with these technologies, you can request the necessary documentation before starting the project.
2. Using agile methodologies
Based on the PWC report, Agile projects are 27% more successful than others. Whether it's Scrum or Kanban, it provides flexibility and efficiency for the team.
Since the dedicated team works with their specialists, there should be a common ground between them and your talents. Therefore, before you start working with a dedicated team, you need to organize a joint training session for both teams to improve their coordination.
3. Security protocols
Safety is an essential factor that you should consider when hiring a dedicated team. Discuss with the future experts how they plan to use best practices to avoid any software vulnerabilities.
Why is a dedicated model better than other outsourcing options?
Of course, there is no perfect model. Each of them offers different benefits. But it's essential to consider all the pros and cons and understand what it does for your business.
Long term projects
With the right priorities, transparent processes, and proper communication, a dedicated team model can positively impact a large project. You have the opportunity to add new specialists, and remote developers work only under your leadership.
Availability
Having a team in your office is expensive while finding remote engineers is much easier and cheaper. You can manage the team the way you want, take advantage of the close collaboration and save your budget by scaling them as you need.
Flexibility
Dedicated specialists give you the ability to change and redefine priorities, more control over the entire process, and the ability to integrate business departments with your development team.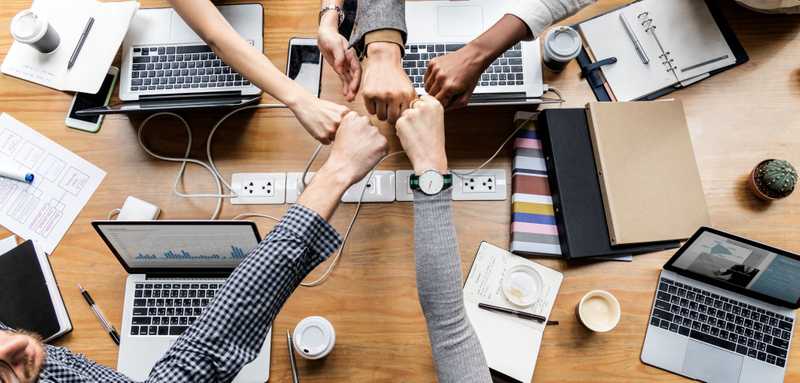 The success of your company is our main goal!
At techflower, we always strive to find highly qualified professionals for your business. Every day, we enable our clients to build robust digital ecosystems.
We have the experience and knowledge to change your situation for the better.
Contact us right now to learn more about the value of a dedicated team and how we can lead your project to tremendous success.