Is Ukraine a New Major Outsourcing Hub, or Why Is It a Perfect Fit for International Tech Companies?
The IT outsourcing industry in Ukraine is a global talent pool. In 2020, the country's IT exports grew by 20%, which shows an increased demand for Ukrainian technical minds.
The technology area in Ukraine doesn't stand still and is actively developing. The intellectual potential of Ukraine and moderate wages could not go unnoticed by thousands of companies looking for reliable software development specialists. This is not news since almost every Ukrainian outsourcing organization provides opportunities for optimizing delivery processes.
Today, despite the war, IT companies here are showing enough rapid growth to show that they are still the big players on the global stage.
Why is Ukraine One of the Best Places for International Technology Companies?
Large IT outsourcing market in Central and Eastern Europe
Ukraine has a relatively large personnel reserve. In 2021, the country had 212,000 IT experts, 30% located in Kyiv and the rest in Kharkiv, Dnipro, and other cities.
57% of IT workers are software engineers, while the rest includes testers, managers, and other essential positions.
In addition, Ukrainian IT developers are well versed in famous and lesser-known programming languages. Therefore, if you are looking for a specialist with experience in Javascript, PHP, C#, Python, Go, or Ruby, you will easily find him in Ukraine.
Ukraine's position as one of the leading areas of IT outsourcing is confirmed by the presence of international research and development centers. World-famous giants like Google, Microsoft, and Apple already have their research and development centers in the country.
The Ukrainian market also offers excellent financial advantages for foreign companies. Ukrainian salaries are much lower than salaries in the West. But despite this, the service level is the same. Another critical financial factor is the special tax incentive. For example, in the West (both in the EU and the US), the tax is about 20-40% of the salary if you hire a full-time specialist. While in Ukraine, private entrepreneurs pay only 5% of their income.
Based on various data, in 2017, about 92,000 self-employed IT professionals were registered in Ukraine, and 43,000 officially worked in IT companies; this is 27% more than in 2016. The total number of IT experts has grown and, according to some statistics, has increased to 150,000 people.
Also, in Ukraine, there are opportunities to improve technical education. According to the QS World University Rankings 2019, only one Ukrainian university is in the top 500 in the world - V. N. Karazin Kharkiv National University. It ranks 471st. In other words, most Ukrainian IT specialists are self-taught, as university programs are outdated. But it doesn't prevent them from achieving the desired results and providing quality customer service.
If you live in Western countries such as the US, UK, Canada, or Germany, you will feel comfortable working with Ukrainian IT developers.
The Ukrainian tech industry is not as strict as it seems. Over the years of constant cooperation with European and American companies, Ukrainian organizations have developed a flexible Western work culture.
In this case, you can expect less formality and open communication when working with Ukrainian outsourcing companies.
A large number of highly qualified specialists, the correct price/quality ratio, and a modernized approach to development make Ukraine an excellent place for startup creation.
For example, in 2021, $571 million was invested in Ukrainian tech companies. Local businesses have built several $1 billion+ unicorn startups, including GitLab and Grammarly.
Successful Ukrainian Startups
Most of the local startups are catching the attention of the global tech community and creating products to make our lives easier.
1. Attendify
It is an intelligent event technology that allows organizers and clients to get the necessary experience during conferences. Most companies already use this service, including Google, Cisco, Facebook, UEFA, TEDx, Uber, PayPal, and Coursera.
2. Grammarly
Chances are you are familiar with this product. The Grammarly team has developed a helpful digital assistant for writers worldwide. The company develops advanced artificial intelligence technologies using machine learning technologies and natural language processing research.
3. MacPaw
Your MacBook is running software developed by MacPaw. The most popular are CleanMyMac, SetApp, and Gemini 2.
4. Readdle
The organization creates mobile applications and has already earned over 100 million downloads. Some of its products include PDF Expert, Spark, and ScannerPro.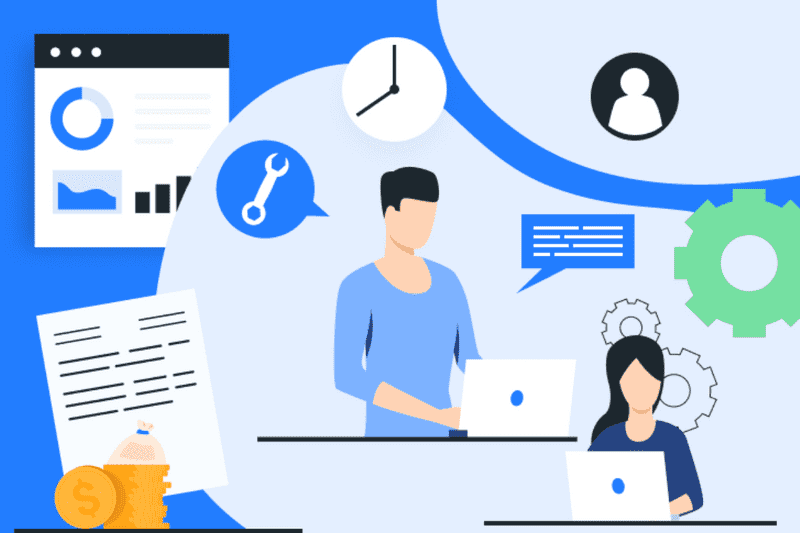 The Boom of Technological Communities
In Ukraine, IT outsourcing and product development play an essential role. For this reason, people are eager to develop their capabilities for technology companies.
Ukraine has several innovation centers for the technical development of specialists. For example, UnitCity in Kyiv and Kharkiv, as well as Lviv.Tech City in Lviv provides the necessary infrastructure for IT companies. Thanks to office space, most developers are in one place and can interact and communicate with each other.
Ukrainian IT outsourcing and product companies participate in the largest conferences in Europe. It includes Games Gathering Conference, Agile Eastern Europe Conference, IT Arena Lviv, iForum, Kyiv Outsourcing Forum, and others. These events attract innovation leaders and tech enthusiasts worldwide and are an excellent opportunity to develop software talent in Ukraine.
Summary
As you can see, the success of the IT industry in Ukraine continues to increase. More and more organizations around the globe are cooperating with Ukrainian IT companies for the desired quality of software services.
Given the country's rapidly developing technological ecosystem and its people's solid experience and skills, Ukraine should be one of the most prominent outsourcing centers.