blog
Why Remote Development Is the Best Option Now Than Ever Before?
COVID-19 has shown the world what organizations are capable of. Just days after the disease caused by the new coronavirus was officially declared a pandemic, many have managed to get more than 85% of their employees to work remotely.
Today, it is crucial to get used to the new world and adapt the business to modern reality. The trend towards remote teaming will continue to grow, and business owners need to pay more attention. That's why telecommuting is the perfect solution for your company now.
Why Do You Need To Choose Remote Development in 2021?
Suppose earlier small and medium-sized businesses and start-ups sought to outsource development or hire development specialists abroad to save money. Still, today it is more necessary to keep the company and its further development. Below we have prepared some of the benefits of hiring remote developers.
Advantages of Hiring a Remote Software Development Team
Today, the demand for remote software development is overgrowing. For this reason, let's take a closer look at the benefits of outsourcing to help your business stay afloat.
High productivity
Performance depends on time and, of course, on the person. Not everyone can work productively from 8 am to 4 pm. Some of your team members will find it easier to be more productive at night or early in the morning. Remote work allows your employees to choose their most productive time to achieve the desired result.
Lower costs
A software engineer who works remotely does not require fancy office space, special computer equipment, and travel costs. You will be able to use the saved budget to cover other overhead costs such as marketing or promoting your company.
Quick start of the product
Working with a remote development company saves you a lot of time and allows your organization to start working with a remote team on a project in just a few weeks. You will not need to search and hire personnel, spend time working with employees or office infrastructure. Your remote provider assumes all these responsibilities.
Lower stress levels
The mental health and wellbeing of employees are essential aspects. According to various studies, over 80% of employees reported lower stress levels, and up to 75% benefited from higher morale.
Our techflower recruiting team will select the best specialists according to your requirements and project needs. Once this is done, you can communicate with the team, assign tasks, and set goals to start development processes.
Access to a vast pool of talent
You will have access to a considerable number of talents from all over the world. You will be able to hire a professional with any necessary skills and experience. No matter how complex your project is, you can always find a team that will provide first-class services.
Communication
There are many specialists from different countries on the market who are ready to offer remote services. The opportunities are enormous now, and moreover, more and more people are choosing remote development in Ukraine since this is a solution that any business will find suitable. Why Ukraine? Cultural differences are minimal, and the staff is easy to communicate with as they are fluent in English.
Coordination and control
Today, technology allows us to control a remote development team's work as effectively as if you were doing it in your office. You can contact employees at any time convenient for you and track progress. Remember that regular communication with your team will help you be aware of all the project changes and, of course, get great results.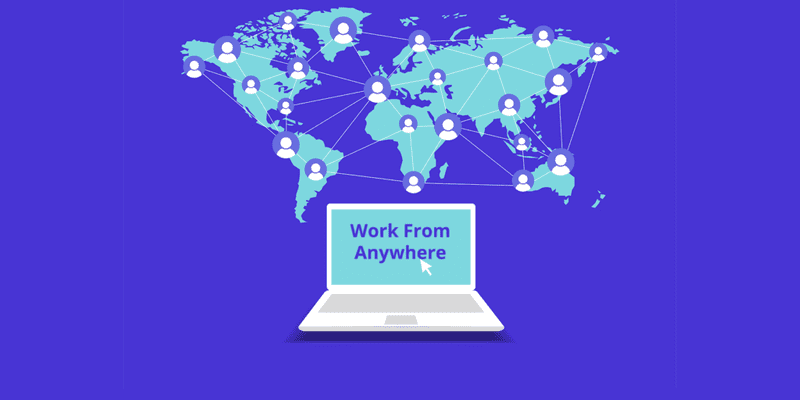 Top Countries for Remotely Hiring Software Developers
Today Ukraine realizes the importance of the technology industry and pays great attention to technical education. A significant factor in their favor is that Ukrainian development companies follow global trends and have vast experience in big data, artificial intelligence, mobile development, blockchain, and even cryptocurrency projects.
Moreover, Ukraine is considered the best place to outsource web development. They also specialize in Java, Ruby, and PHP programming.
Poland is another country that has quickly gained a good reputation in the field of software development. Polish developers work with PHP, as well as Java and .NET. The country also surpasses standards for quality assurance and usability.
By the way, Poland scored 62.75 on the EF English Proficiency Index, which means "very high level of language proficiency."
It should be noted that outsourcing is famous not only in Europe. South America is proof of this. Argentina is in the top 20 "digital nations."
Argentina also offers free education and invests heavily in advanced schooling. The government is currently focusing on computer-assisted learning in schools.
Outsourcing firms in Argentina have significant experience in mobile app development, cloud computing, and DevOps. The country has a suitable time zone, which overlaps with both the United States and Europe.
Let's find your future remote team together
As you can see, software outsourcing continues to overgrow as technical talent develops around the world. Remote work is more productive than ever, thanks to new software tools, improved management methods, and talented specialists.
Whether you're a "newborn" startup, a small to medium-sized business, or a large organization looking to scale or expand their expertise, remote teams are a reliable solution. Contact us now to help you find and assemble an experienced development team.